Europe's Regional Partnership for Gender Equality in the Digital Age
EQUALS-EU aims to promote gender equity in social innovation.
Grant Agreement Number: 101006396
Funded by: HORIZON 2020 Duration: 01/01/2021 – 31/12/2023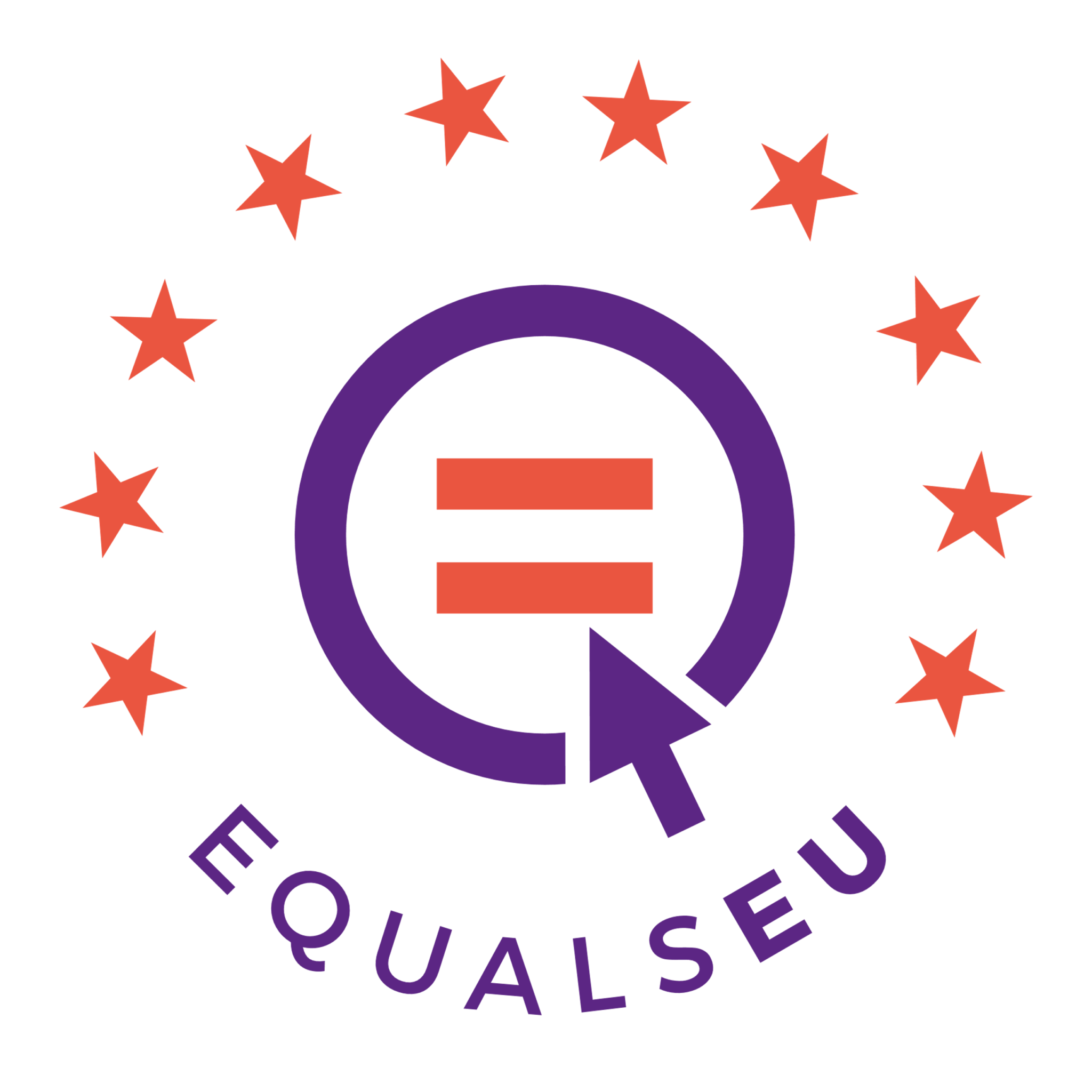 ---
Challenge
Progress towards gender equality in Europe is moving slowly, and key dimensions have worsened. The EU's Gender Equality Strategy 2020-2025 calls for a Europe where women and men, girls and boys, are equal, where diversity is a recognized asset to the economy and society, and where women have equal opportunities to participate and thrive in society. The EU has committed to improving the structural inequality between men and women, and empowering and promoting the social, economic and political inclusion of women and girls. However, a conclusive strategy for eliminating gender inequality and reshaping institutionalized stereotypes and discriminatory practices has yet to emerge.
The information society presents new possibilities for generating and distributing wealth and knowledge. Active participation of women in the information society is a matter of justice and equality and improves EU competitiveness. Digital inclusion provides new pathways and novel solutions for ensuring that women and girls can participate in the entire sphere of economic, social, political and cultural life. The participation of women and girls in research and innovation is crucial for promoting digital inclusion and addressing the complex social and economic challenges facing Europe. However, innovations are often disproportionately driven by and benefit men. Fostering gender inclusive innovation ecosystems can help cultivate a new generation of women inventors and address the economic, social and cultural roots of gender inequality that affect women's lives from childhood to adulthood, in education, employment and social life.
Within this context, more effort is needed to promote gender equity in innovation and entrepreneurship, in STEM education and lifelong learning and in employment in the ICT industry.
Innovation
EQUALS-EU aims to create smart, sustainable and inclusive innovation ecosystems by building capacity and expanding networks for women and girls in social innovation and entrepreneurship. For this reason, it brings together a plurality of societal actors and individual citizens as co-innovators and co-designers of the project's key activities. This approach is a form of participatory social innovation, which creates new opportunities for strategically reforming policy and practice.
This project description reflects only the author's view and the Agency is not responsible for any use that may be made of the information it contains.
This project has received funding from the European Union's Horizon 2020 research and innovation programme under grant agreement No 962547.
Project Partners